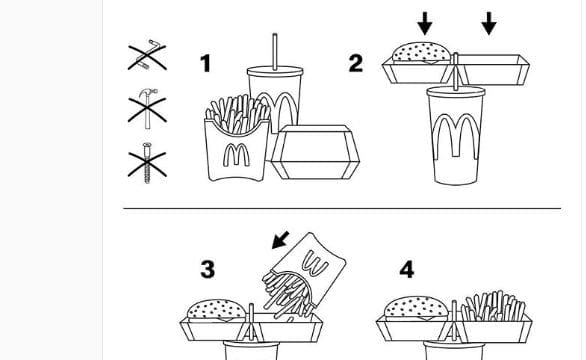 So McDonald's released a diagram on how to eat with one hand.
Order a combo meal
Open burger carton and poke straw through the middle.
Dump fries in the empty side of the carton
Eat with one hand
Not sure why this is needed. Maybe to walk and eat?
DO NOT TRY THIS WHILE DRIVING. BAD IDEA!
Did it work? Some Instagram followers have tried this. FIND OUT HERE how it went.